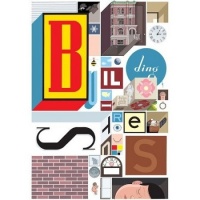 Pantheon will release Building Stories, a $50 hardcover graphic novel by Chris Ware (Jimmy Corrigan), on October 12th. It tells the tale of various inhabitants of a three-story apartment building in Chicago, including a woman in her 30s who has yet to find a life mate; a couple who can barely stand to be in the presence of one another; and the building's elderly landlady, who has lived alone for decades.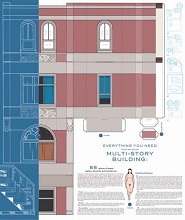 Set to coincide with and complement
Building Stories
is Ware's
Multi-Story Building Model
($79.95), published by Drawn & Quarterly. It is a signed, numbered, limited edition (1,000 copies) portfolio comprising 14 full-color sheets measuring 16x9 inches. Fans will be able to assemble the portfolio into an 11x16x18 model of the apartment building featured in
Building Stories
.
--Brett Weiss