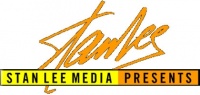 The legal bottomfeeders currently in control of the hollow entity that is Stan Lee Media are trying once again to gain control of characters created by Stan Lee in spite of an unbroken string of legal defeats. This time the Hollywood trades are reporting that Disney, which acquired Marvel in 2009, is the target of a $5 billion suit for copyright infringement for its use of the Marvel characters. Back in 2007 Stan Lee Media, which has also sued Stan Lee (who has long since cut all ties with the company) as well as the Conan copyright holders, filed a similar $5 billion suit against Marvel (see "
Stan Lee Slaps Marvel With $5 Billion Suit
").
So far none of the numerous Stan Lee Media lawsuits have resulted in any sort of legal victory (see
"
Case Dismissed
," "
Stan Lee Media Loses Conan Case
," "
Stan Lee Media Loses Another Round
"). The Judge in the Marvel case ruled in Marvel's favor and dismissed the SLM complaint. Stan Lee Media, which evidently takes its legal inspiration from Jarndyce vs. Jarndyce (the interminable lawsuit in Dickens' Bleak House), has appealed the Judge's ruling to the Ninth District Court of Appeals, but it also apparently felt compelled to file a new suit in Colorado naming Disney as the defendant. At least SLM is doing its bit to reduce unemployment among lawyers.