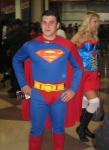 We wrap up our photo coverage of New York Comic Con 2012 with these photos from Sunday.
Classic Superman, with a more modern Supergirl behind.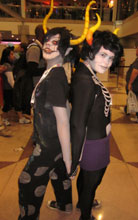 This devilish duo seemed to have each other's backs.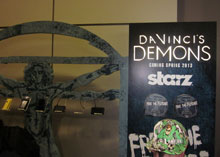 Starz's
Da Vinci's Demon
s sponsored a charging station, here nearly full up on Sunday.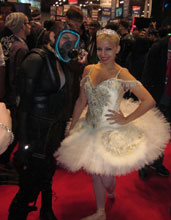 This was certainly an odd pairing.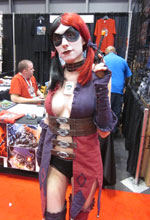 A risqué Harley Quinn.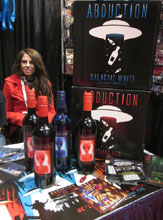 The makers of Abduction wine, available in Galactic White and Cosmic Red, couldn't sell their wares on the floor of New York Comic Con, but now have distribution in New Jersey, with more states to follow.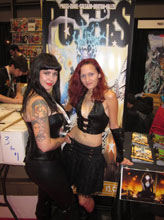 Hanging at the Pross Comics booth with ink, permanent and temporary.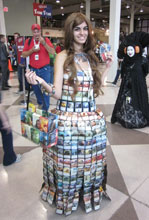 Fully attired and accessorized in
Magic: The Gathering
.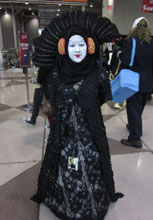 Queen Amidala clad in her 'black invasion costume' (or could it be her handmaiden Sabe playing decoy again?).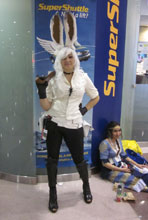 A lovely armed bunny-eared lass was showing off before the Super Shuttle display.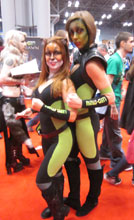 New Gen (to be distributed by Marvel) had a high profile booth with many costumed characters near the front of the hall (see also "
NYCC Photos--Part 1
").
Click here
for Part 8.