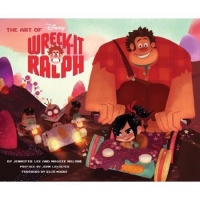 Here at ICv2 we get release announcements every day, but a few for this early November period caught our eye. Chronicle Books is releasing three books on animation and TV in the first weeks of November; Zondervan is releasing a Bible-based graphic novel; and Viz is releasing a classic anime-tied manga in a boxed set.
Chronicle's The Art of Wreck-It Ralph ties into the top movie of the week, the record-
setting Wreck-It Ralph
(see "
Wreck-It Ralph Sets Disney Animated Record
"), with concept art, interviews, and art for storylines that didn't make the film ($40).
Imagin Illustrated: The Jim Henson Journal, compiled from the Jim Henson Company archives, incorporates Henson's diary and adds visual materials including photos, storyboards, and more. Due out this week at $29.95.
The Art and Making of Peanuts Animation covers all 45 films, from A Charlie Brown Christmas in 1965 to Happiness is a Warm Blanket, released last year, in one volume at $45, due out next week.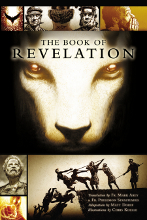 Christian media and publishing company Zondervan is releasing
The Book fo Revelation
, with art by Chris Koelle, this week. The 192-page graphic novel adapts the last book of the
Bible
in a roughly 6" x 9", $19.99 softcover.