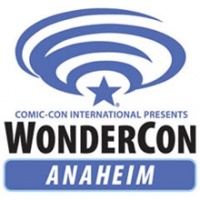 In spite of a lower attendance at Anaheim in 2012 (see "
Moves and Changes at WonderCon
"), WonderCon will be staying in Anaheim and will not be moving back to the Bay Area in 2013. In an official announcement on the
WonderCon
site, convention organizers noted that it had "been our hope to return to San Francisco for WonderCon 2013," but their preferred Bay Area venue, the Moscone Center, only offered dates for the fall of 2013, and those dates coincided with another major San Francisco-area event that would make finding hotel rooms for WonderCon both expensive and difficult.
Because the Moscone Center did not offer a weekend that would work for WonderCon 2013, the event will be held at the Anaheim Convention Center from March 29-31, 2013.
The folks at Comic-Con International, who also put on the WonderCon event, are still hoping to return WonderCon to the Bay Area in 2014.