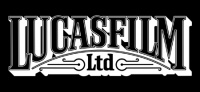 Disney's purchase of Lucasfilm closed on Friday, with Disney paying $2.208,199,950 in cash and 37,076,679 Disney shares to Lucasfilm shareholders. The deal was announced in late October (see "
Disney Acquires Lucasfilm
"), making this a relatively rapid path to closing.
The implications of the purchase are still working their way through both companies. Work on the next trilogy of films is proceeding, with writers already assigned to Episodes 8 and 9 (see "
Kasdan and Kinberg for 'Star Wars'
"). Meanwhile, it's just been reported that the Dark Horse
Star Wars
license ends after 2013, and that Disney does not plan to renew, planning instead to have Marvel produce
Star Wars
comics (see "
No More Dark Horse 'Star Wars'?
").