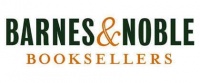 Barnes & Noble announced that Pearson, the "world's leading education company" as well as the owner of Financial Times and Penguin Group, will invest $89.5 million in the company's Nook unit for 5% of the company. Microsoft owns 16.8%, leaving B&N with 78.2%. Pearson content will be distributed on the Nook in the future, according to the announcement.
The Pearson investment comes as B&N warned that it would miss its holiday sales target, with its Nook sales below expectations.
If the valuation of B&N's Nook business based on the Pearson deal is accuarate, Barnes & Noble's book business has negative value. B&N's 78% of Nook at the Pearson deal valuation is worth $1.4 billion. The total company, including the book chain and Website, is valued at only $890 million.