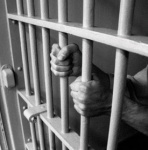 Christjan Bee was sentenced to three years in prison without parole, followed by five years of supervised release, in a federal obscenity case involving possession of comics. The U.S. Attorney's Office for the Western District of Missouri announced the sentence in a press release.
Bee was represented by a public defender and pled guilty to obscenity charges to avoid a possibly longer sentence on child obscenity charges.
The Comic Book Legal Defense Fund did not become aware of the case until Bee had pleaded guilty in October (see "
Missouri Man Pleads Guilty
"). The case is another based on the criminalization of virtual child pornography (i.e., drawn or written depictions) under the PROTECT act.