Konami has released details of its summer Yu-Gi-Oh! TCG releases, including a new booster set, a new Super Starter product, and the return of the successful Battle Pack product.
Super Starter, the working title for a new product configuration, will release in June at a probable $12.99 MSRP. "We're doing something new this year," Konami Vice President Card Business Yumi Hoashi told ICv2. "Normally the
Starter
is a $9.99 deck, ready to play out of the box, and geared toward new players learning to get into the game. This year it's a deck plus two power packs, two five-card foil packs... We're hoping new players will get used to playing
Yu-Gi-Oh!
with a deck and then get used to building decks by swapping cards in and out of the two expansion packs."
The starter deck in the
Super Starter
is a 42-card deck with five new cards. The Power Up packs are from a 15-card set, of which seven are new cards. Included, according to Hoashi, are "two souped-up versions of Utopia."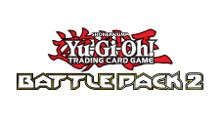 Konami will also release a second
Yu-Gi-Oh! Battle Pack
product, which was introduced in 2012 to great response, in June. "The first one did tremendously well for us," Hoashi said. "Our players weren't used to playing sealed play. A lot of our
Yu-Gi-Oh!
duelists only play
Yu-Gi-Oh!,
they don't play other card games, so they've never had the opportunity to do sealed play. They embraced it, so we're coming back with a new one this year."
Yu-Gi-Oh! Battle Pack 2
will retail for $1.99.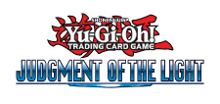 In August, Konami will launch
Judgment of the Light
, a new 100-card booster set. It will include stronger Synchro Monsters and introduce "Number 39: Utopia Ray Victory."