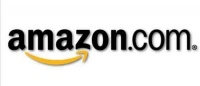 Three independent bookstores have filed a class action suit against Amazon and the Big Six book publishers (Random House, Penguin, Hachette, Simon & Schuster, Harpercollins, and Macmillan), alleging that e-book agreements between Amazon and the publishers are a violation of the Sherman Act. Amazon's proprietary digital rights management (DRM) means that other retailers, such as independent bookstores, can't sell digital books that work on Amazon devices and apps. The plaintiffs, Book House of Stuyvesant Plaza (Albany, New York), Fiction Addiction (South Carolina), and Posman Books at Grand Central (New York), allege that the result has been unfair competition in e-books.
The trade book business is highly concentrated by these six publishers, who account for 60% of revenue and 85% of bestsellers, according to the complaint. Amazon has an estimated 60% share of the digital book market, which the complaint alleges amounts to a virtual monopoly or an attempted monopoly, which damages both bookstores and consumers.
The plaintiffs are requesting "an injunction prohibiting Amazon and the Big Six from publishing and selling e-books with device and app-specific DRMs and further requiring the Big Six to allow independent brick-and-mortar bookstores to directly sell open-source [sic] DRM e-books published by the Big Six; "an injunction prohibiting Amazon from selling DRM specific, or non-open-source, dedicated e-readers, alternative e-reader devices, and apps;" fees, costs, and "other relief."
The suit throughout, as
BoingBoing's
Cory Doctorow has pointed out, mistakenly calls what the bookstores are looking for as "open source DRM;" what they really want is DRM that the bookstores can also use.
There's plenty of anti-trust litigation in the world of e-books. Apple has also been the target of anti-trust suits brought by both the U.S. and European Union governments over its deals with book publishers on e-book pricing (see "
Apple & Publishers Settle E-Book Pricing Case with EU
").