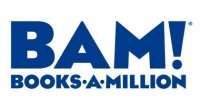 Books-a-Million reported its Q4 (ending February 2nd) and full year results on Thursday, showcasing a profitable year with $2.5 million in earnings vs. a $2.5 million loss the previous year. The company's sales increased despite a 3.6% decline in same store sales due to the 40 stores Books-a-Million picked up out of the collapsing Borders in late 2011 (see "
Books-a-Million Sales Up in Q1
"). Its over-all sales increased 7.5% to $504 million for the year.
The composition of sales was interesting. Like Barnes & Noble (see "
Nook Sales Plummet
"), digital device sales declined and digital content sales slowed. "Our core book business stabilized, our general merchandise categories performed well and we experienced a significant change in the digital arena, with device sales weaker than expected and digital content sales growing at a markedly slower rate," CEO Terrance G. Finley said. "We are adjusting our merchandising strategy to reflect the fast changing industry dynamics and focusing on growing our business by offering the best value and customer experience in books, toys, tech and more."
Geek culture products contributed in multiple categories. Finley gave more color in the
conference call
, in which he noted that graphic novels, behind
The Walking Dead
and "exceptionally strong sales on seasonal titles" in the kids area, "drove the results."
Finley also called out two properties in the t-shirts and novelty gifts categories: The Big Bang Theory and Doctor Who.