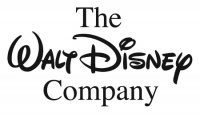 In spite of a profit of $5.7 billion in fiscal 2012, which was up 18% from the previous year, the Disney Company is continuing with layoffs across its many units including about 150 from the company's "studio entertainment" division including personnel from the music, animation, home entertainment, and marketing units. Word of these studio layoffs leaked out last week (see "
More Disney Layoffs
"), though the extent of cutting was not known. More layoffs are expected from the company's consumer products section though the extent of that employee-reduction remains unclear.
The studio layoffs come on the heels of cuts at Industrial Light and Magic and the LucasArts videogame unit (see "
Disney Shuts Down LucasArts"
), which also cost 150 people their jobs. Last September Disney cut 100 positions by shuttering its money-losing Disney Interactive video game studio, and in January followed by shutting down Junction Point Studios that created the
Epic Mickey
game.
Axing money-losing video game units is one thing, but as
The Hollywood Reporter
pointed out, both the "studio" and "consumer product" units posted solid numbers in the most recent fiscal year with the "studio entertainment" segment posting a 17% gain in operating income, while "consumer products" brought in $932 million, a healthy 15% year-over-year gain.
The studio claims the decline of the home entertainment side of the business makes these layoffs necessary, though impressing Wall St. also appears to be part of the equation as Disney's stock has risen to an all-time high, up 2% in the wake of the announcement of the firings. Does employee morale really matter as long as the Street is happy?