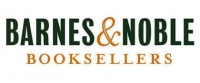 Microsoft is considering the purchase of Barnes & Noble's Nook Media division (which also includes the chain's college bookstores) for $1 billion, according to a report on
TechCrunch
that cites internal documents. Those documents also reveal that Barnes & Noble plans to eliminate the Nook devices by the end of 2014, transitioning to a Nook app living on others' platforms.
Things are positioned will for such a transaction. Microsoft already has a roughly 17% share in the Nook division and commitments for additional payments over the next few years, and B&N founder Leonard Riggio has indicated his interest in taking the bookstores and e-commerce division private (see "
Barnes & Noble Break-up?
"). And there's motivation for B&N to do something with Nook, which is losing money hand over fist (see "
Nook Sales Plummet
"). With Nook owned by a technology company and the book retailing operations owned by a longtime bookseller, both divisions might be able to better focus on their core businesses.
The share of Nook Media owned by Pearson (see "
Pearson Invests in Nook
") and what to do with the college bookstores would remain issues to be resolved.