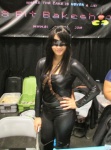 We continue the story of New York Comic Con with pictures from Friday, the first full day. To start from the beginning, go to
Part 1
and for the second part of the Friday photos, go to
Part 3
.
The show is now as big as San Diego Comic Con (see "
NYCC as Big as San Diego Comic Con
").
NOTE: Any image can be clicked for a larger view.
At the 8 Bit Bakeshop, which makes videogame-inspired bakery.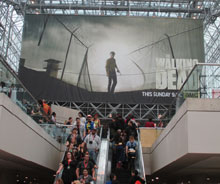 Marketing like this helped the show draw 16.1 MILLION VIEWERS Sunday night (see "
No Stopping 'The Walking Dead'
").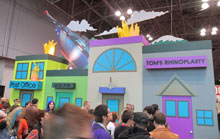 The exhibit for
South Park: The Stick of Truth
was keeping the videogame inside the "town."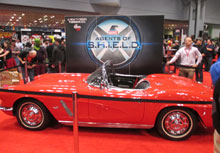 Lola was at the show, and nobody was touching her.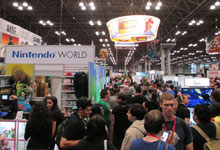 Crowds were already thick in the exhibit hall on Friday.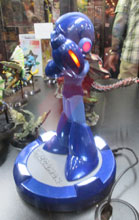 A new Megaman figure at Kotobukiya.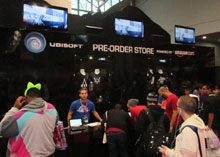 Videogame companies were collecting preorders, like Ubisoft…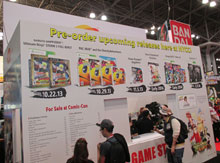 …and here at the Bandai booth.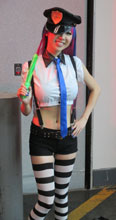 This cosplayer was ready to place miscreants under arrest.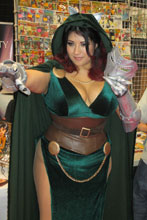 Victor(ia) Von Doom, reaching out.
Click here for
Part 3
.