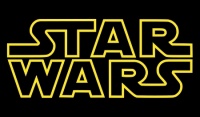 Director J.J. Abrams and veteran Star Wars scribe Lawrence Kasdan have taken over the writing on
Star Wars VII
, Lucasfilm announced on StarWars.com. Michael Arndt, who had been handling the screenwriting chores (see "
Arndt Confirmed as 'Episode 7' Screenwriter
"), has moved on. "Michael Arndt has done a terrific job bringing us to this point," Lucasfilm President Kathleen Kennedy said.
Kasdan had previously been working as a consultant on the film. He'd also been reported to be working on the later films in the trilogy (see "
Kasdan and Kinberg for 'Star Wars'
") 8 and 9, so it may be that this change will bring a more unified approach to the third trilogy.
Kasdan wrote
Star Wars: The
Empire Strikes Back
and the
Star Wars: Shadows of the Empire
videogame, so has extensive experience with the property.
Casting, location scouting, production design, and costume design are underway, the announcement said, with many behind-the-camera positions filled.