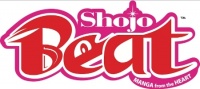 VIZ Media has announced several more releases under its Shojo Beat imprint in Q4, including three special
Vampire Knight
releases tied to the end of the manga series, Chika Shiomi's
Yukarism
and more.
VIZ has three Q4 releases planned for the popular
Vampire Knight
series (see "
Top 10 Shojo Properties--Fall/Holidays 2013
"), including the final manga volume, Vol. 19.
Vampire Knight Limited Edition
Vol. 19 will arrive along with the regular edition of the final volume, in October. The
Limited Edition
will feature an alternate cover and mini art book with an MSRP of $15.99.
In November,
Vampire Knight Manga Box Set 2
will release, containing Vol. 11 – 19, along with a premium mini art book. MSRP is $89.99.
And an illustrated collection of short stories,
Vampire Knight: Fleeting Dreams
by Ayuna Fujisaki, with art by manga series creator Matsuri Hino, will arrive in December. The book will feature a full-color fold out by Hino. MSRP is $14.99.
Yukarism
is a time-traveling historical drama from Chika Shiomi (
Yurara, Rasetsu, Queen of Ragtonia
) who is well known for her shojo titles (see "
Aurora's 'Queen of Ragtonia'
"). The series will arrive in December, with an MSRP of $9.99. It is rated 'T+' for Older Teens.
Another box set release planned for fall is the
Black Bird Complete Manga Box Set.
Available in October, the box set will include Vol. 1 – 18, the entire series, as well as a mini art book. The series is rated 'T+' for older teens and has an MSRP of $149.99.
Earlier this week VIZ announced two other shojo titles (see "
New VIZ Shojo in Q4
"), as well as new Studio Ghibli imprint books (see "
New 'Princess Mononoke' Releases
") and other planned releases (see "
'Resident Evil,' New Toriyama, More
").