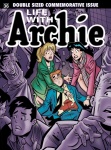 Archie Comics has announced it will kill off its namesake in the concluding issue of
Life with Archie.
The death will happen in a special double-sized
Life with Archie #36
in July, which will also include a story that flash-forwards a year to see how he is remembered. Two special comic book-sized editions with both stories will be sold exclusively to comic shops in July.
As with any event this momentous to a franchise, Archie Comics will release multiple variant covers of both comic issues of #36 and #37, featuring covers by Alex Ross, Fiona Staples, Ramon Perez, Walt Simonson, Jill Thompson, Mike Allred, Cliff Chiang, Adam Hughes, Tommy Lee Edwards and Francesco Francavilla. The story will also be collected in a trade paperback edition to ship later.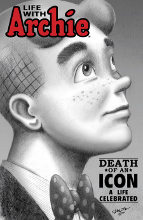 "We've been building up to this moment since we launched
Life with Archie
five years ago, and knew that any book that was telling the story of Archie's life as an adult had to also show his final moment," Archie Comics Publisher/Co-CEO Jon Goldwater said. "This story is going to inspire a wide range of reactions because we all feel so close to Archie. Fans will laugh, cry, ...and hopefully understand why this comic will go down as one of the most important moments in Archie's entire history. It's the biggest story we've ever done."
ICv2 recently interviewed Publisher and Co-CEO of Archie Comics Jon Goldwater regarding the state of the comics market, the experimentation of recent storylines in the Archie universe, including
Life with Archie
, and the company's new line of superhero comics (see "
Archie's Jon Goldwater: The ICv2 Interview
").
Click any picture for larger view
.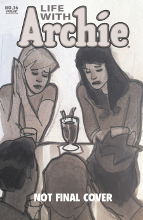 Comic issue #36 – Cover by Adam Hughes
Comic issue #36 – Cover by Fiona Staples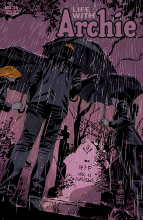 Comic issue #36 – Cover by Francesco Francavilla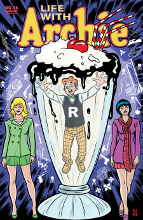 Comic issue #36 – Cover by Mike Allred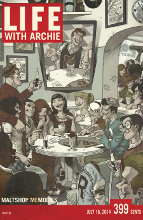 Comic issue #36 – Cover by Ramon Perez
Comic issue #37 – Cover by Alex Ross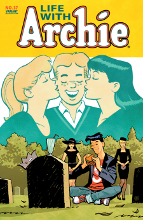 Comic issue #37 – Cover by Cliff Chiang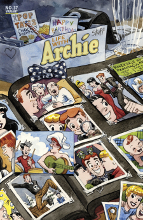 Comic issue #37 – Cover by Jill Thompson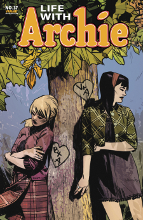 Comic issue #37 – Cover by Tommy Lee Edwards
Comic issue #37 – Cover by Walt Simonson