Dynamite Entertainment has announced the return of the Killer King of Chaos! Comics with a new ongoing
Evil Ernie
series launching in October. Dynamite will also release an English edition of the French art book
In Search of Lost Dragons
in October.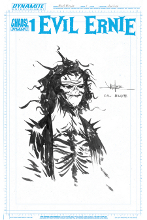 The new series will be co-written by brothers Tim Seeley (
Hack/Slash
) and Steve Seeley (
Hoax Hunters
), with art by Rafael Lanhellas (
Warlord of Mars
). The main cover will be done by Tim Seeley. Variant covers will be provided by Jae Lee, Carlos Rafael, Ardian Syaf, Kyle Hotz, Ken Haeser, and Andrew Mangum.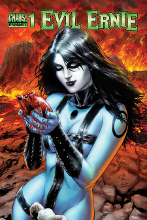 Dynamite revived the Chaos! Comics character back in 2012 with a limited series (see "
Dynamite Rebooting 'Evil Ernie'
") after purchasing the Chaos! Comics portfolio in 2010 (see "
Dynamite Adds Bad Girls
"), and recently launched a
Chastity
title (see "
'Chastity' Ongoing Series
").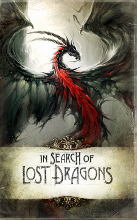 Dynamite will also release an English translation of the French hardcover fantasy field journal
In Search of Lost Dragons
by artists Elian Black'Mor, Carine-M, and Jézequel. The hardcover collection is presented as a scientific field report that chronicles the travels of the narrator who journeys from Europe to the Middle East and on to Saigon researching the winged beasts. The book features more than 200 pages of dragon illustrations and Victorian-style sketches, and includes several fold-out pages which measure approximated 24 inches in length.