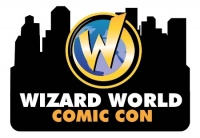 Wizard World had net income of $759,703 in Q2 and $1,451,744 for the first half of 2014, the company announced Monday. That's a big swing from the multi-million dollar losses in 2013, although much of those losses were related to derivatives on the balance sheet and not from operations.
First quarter was also strong (see "
Wizard World Profits Soar
").
The company grossed $7,110,940 for the quarter and $12,284,138, more than doubling its 2013 sales. Revenue per event in the first six months has been $1,535,517, vs. $1,173,723 in 2013.
The company continues its increased pace of shows, with four shows (St. Louis, Minneapolis, Atlanta, and Philadelphia) in Q2 2014, vs. two in the same period a year ago, part of its big increase in show count this year (see "
Wizard Nearly Doubling
"). Eight shows are now planned for the second half of 2014, for a total of 16 for the year.