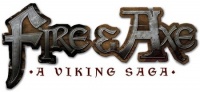 Gen Con News:
At Gen Con today IDW Games and Pandasaurus announced two major board game releases for 2015 including a new edition of the out-of-print Viking adventure-themed
Fire & Axe
, previous versions of which are selling for several times their original price, and
Wildcatters
, a clever economic board game that allows players to go through all the steps necessary to develop a new oil field.
Designed by Steve and Phil Kendall,
Fire & Axe
first appeared in a self-published edition in 2004, with Asmodee producing a second version in 2007 (copies of which are currently fetching big bucks on the secondary market). IDW and Pandasaurus have commissioned a new art team that should make
Fire & Axe
one of the most visually striking board games on the market.
Fire & Axe
accommodates three to five players and takes about 90 minutes to play. Each round players take a turn that consists of seven in-game days to load their ships and send them out to trade with or conquer Europe. There is also a unique mission system that gives all players a chance to complete tasks on mission cards, which when completed, awards bonuses that can tip the scales of battle.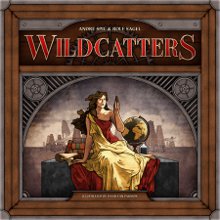 Wildcatters
is a deeply strategic economic game for three or four players, playable in roughly two hours. Players work to develop oil fields, bid for oil rights, and build the equipment required to transport and refine their crude and take it to the market. The game forces players to work together to find oil at a good price, and transport it to refineries, but only the player who delivers the most oil will come out on top.
The two new games will join a growing list of titles from IDW Games that includes comic book-based games such as
CHEW, V-Wars
, and
30 Days of Night
as well as original titles like
Diamonsters
and
Machi Koro
(see "
'Diamonsters'
" and "
Hit Japanese Game 'Machi Koro' Due Here in July
").