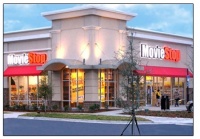 Draw Another Circle, the retailing vehicle of NECA/WizKids owner Joel Weinshanker, has acquired MovieStop, a 42-store chain operating in 10 states on the U.S. East Coast, the company announced. MovieStop, founded in 2004, was originally a division of GameStop that was spun out into a private company.
Draw Another Circle's other main retailing asset is the Hastings chain, which operates 125 stores averaging 24,000 square feet and an e-commerce website.
Hastings COO Alan Van Ongevalle explained what the company saw in MovieStop. It adds "...42 stores in major markets and prime locations at a fraction of the cost of what it would take to build new stores," he said.
MovieStop uses a buy/sell/trade model that revolves around selling the broadest range of new and used movie titles alongside new release hits. It operates in major market and mall-based locations.
Hastings has greatly expanded its trend merchandise in recent years, and now offers comics, tabletop games, toys, and other geek culture merch.
"We believe in and support the future of physical media and in the innovation and growth of our great vendor partners," Draw Another Circle CEO Weinshanker said of the combination.