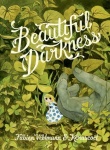 Publishers Weekly
and Amazon have already released their Best Graphic Novels of 2014 lists (see "
PW's Top Graphic Novels of the Year
" and "
Amazon's Best Graphic Novels--2014
"), and here we round-up other mainstream news outlets' best-of lists, showing the range and similarities of titles selected by these arbiters of public taste. Each publication has different criteria and their reasons for picking specific titles can be viewed via the links.
Laura Miller put together this "non-definitive" list of 10 standout graphic novels from 2014 for
Salon.com
.
Beautiful Darkness by Fabien Vehlmann & Kerascoet (Drawn & Quarterly)
Climate Changed: A Personal Journey Through the Science by Philippe Squarzoni (Abrams ComicArts)
Here by Richard McGuire (Pantheon)
Kill My Mother by Jules Feiffer (Liveright)
The Motherless Oven by Rob Davis (SelfMadeHero)
NOBROW 9: It's Oh So Quiet by Various (NoBrow)
Over Easy by Mimi Pond (Drawn & Quarterly)
The Shadow Hero by Gene Luen Yang and Sonny Liew (First Second)
Shoplifter by Michael Cho (Pantheon)
Through the Woods by Emily Carroll (Margaret K. McElderry Books)
Michael Cavna chose these titles for
The Washington Post
list.
Bumperhead by Gilbert Hernandez (Drawn & Quarterly)
Can't We Talk About Something More Pleasant by Roz Chast (Bloomsbury)
The Graveyard Book Graphic Novel: Vols 1 and 2 by Neil Gaiman and P. Craig Russell (Harper Collins)
The Harlem Hellfighters by Max Brooks and illustrator Caanan White (Broadway Books)
Hip Hop Family Tree (1981-1983) by Ed Piskor (Fantagraphics)
How to be Happy by Eleanor Davis (Fantagraphics)
Saga: Deluxe Edition Vol. 1 by Brian K. Vaughan and illustrator Fiona Staples (Image Comics)
The Shadow Hero by Gene Luen Yang and illustrator Sonny Liew (First Second)
Sisters by Raina Telgemeier (Graphix)
This One Summer by Mariko and Jillian Tamaki (First Second)
This list is compiled by book critics and editors of various NPR shows for
NPR's Book Concierge
.
Can't We Talk About Something More Pleasant? by Roz Chast (Bloomsbury)
The Secret History of Wonder Woman by Jill Lepore (Knopf)
Sex Criminals Vol. 1: One Weird Trick by Matt Fraction and Chip Zdarsky (Image)
Through the Woods by Emily Carroll (Margaret K. McElderry Books)
Your Illustrated Guide To Becoming One With The Universe by Yumi Sakugawa (Adams Media)
How to be Happy by Eleanor Davis (Fantagraphics)
Walt Before Skeezix by Frank King (Drawn & Quarterly)
The Shadow Hero by Gene Luen Yang and illustrator Sonny Liew (First Second)