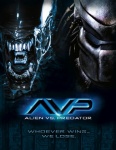 Inkworks' 2004 lineup of trading cards includes a potent combination of movie and television properties. Following the release of its first series of cards based on the long-running syndicated science fiction TV series Andromeda in February, Inkworks will release two series of movie cards, Scooby-Doo 2 in March and Hellboy in April. The first series of Scooby Doo trading cards was Inkworks' best-selling product in 2002 and the new series includes pieceworks cards (made from actual costumes) as well as autographs from at least eight actors. The Hellboy trading cards also include at least one pieceworks and one autographed card per box -- and Hellboy star Ron Perlman and Hellboy creator Mike Mignola are both signing.
In April and May it's back to the small screen for Inkworks with a new Buffy the Vampire Slayer series featuring the 'Big Bads,' the monsters, vampires, and demons that gave the show its edge arriving in April, followed by Inkworks' third series of cards based on the WB's popular Charmed TV show in May. Although the Buffy series has been cancelled, thanks to cable and syndication it now appears more frequently in most markets than it ever did. One of the benefits that TV properties enjoy over those based on feature films is greater longevity -- the Buffy series lasted seven seasons in prime time and is still going strong in syndication.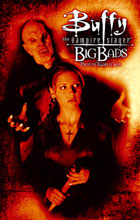 Inkworks goes back to the movies in July and August with Catwoman trading cards in July followed by an Alien vs. Predator series in August. Both of these films have strong comic book connections, which should make these trading cards highly desirable in the direct market. Both series will feature pieceworks cards and autographs, so stay tuned as more details become available.
After August it's back to small screen for another series of Buffy cards featuring the gorgeous 'Women of Sunnydale' followed by series for Angel in September, Smallville Season 3 in October and Alias Season 3 in December.