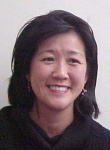 We recently spoke to Liza Coppola, Viz Media Vice President Sales and Marketing, about the North American manga and anime markets and Viz's place in them. In Part 3, we talk about cut and uncut anime editions, fan downloads, and DVD pricing. In Part 1, we talked about Viz's TV-driven hits, the openings for shojo in the U.S. market, and the Viz anthology titles. In Part 2, we talked about the Viz consumers, manga production and frequency, and Viz's intellectual property launch strategy. And in Part 4, we'll talk about American manga- and anime-influenced productions, and the bookstore, mass merchant, and comic store channels for manga.
A couple of questions on anime. You're doing two editions of the Naruto anime, a TV edition and a collector's edition several months apart. Why the delay between the two editions?
It's just the way that we got approval to release them. There are also different channels that pick up different ones. Some channels will focus on the uncut, some channels will focus on the cut edition. So we wanted to have the TV one out first, because that's much more mass, it's much more broad; and then have the collectors edition come out a little bit later, because that would be appealing more toward the hard core fans. Naruto is the one property that we've gotten so much consumer response from. When I sat on the panel at Anime Expo, every other question was, 'Are you doing an uncut?' But I also think that a lot of the concerns that fans had out there about it being edited too heavily for Cartoon Network,... The response we've gotten on Narutofan.com, which is an unofficial site, has said, 'You guys did a great job with the Cartoon Network episodes.' We wanted to validate and get the message out there that it's definitely not edited down as heavily as people were concerned about.
A cynic would say you put out the mass edition first hoping that some of the collectors buy it and then they'll buy the other edition too...
A cynic would say that?
Or a clever marketer...
(Laughs) We actually looked at a lot of release strategies from other companies as well, and we're pretty much just following what everybody else is doing. But again, the challenge is that not all channels will take the uncut version. So if we had the uncut version out first, we would not get into the Wal-Marts or Targets or other larger mass market channels.
Why not both at the same time?
A lot of it has to do with shelf space. We've run analysis on a lot of different ways of doing it, whether it's the uncut first and then the cut, or having them both released at the same time, and we felt that for this property, the best strategy was to first do the cut and then the uncut version.
Does Viz have an official stance toward the downloads that are out there? There have been fansubs out there for a long time on Naruto, and we had heard that there had been some steps taken to get those taken down.
We actually just hired Tonik [Barber] as our in-house general counsel; she came from Lucas. We've had some really great discussions internally about that. There isn't an official stance yet, but the unofficial stance is that it's great that the fans love the property, it's great that they support it, and we need to figure out a way to work closely with them. There are so many hits for Narutofan.com. We are looking for some sort of great gathering place for this property. It's something we're looking at for our online strategy as people offer them some sort of place that's official, and it's a site where they can get things they won't be able to get on the unofficial sites. It's something we're definitely talking about internally, and it's part of the reason that we hired a general counsel -- to try to figure out how to work with the fans to make this work for us and also for them.
There's a lot of pressure on DVD pricing. On the retail side you've got heavy discounting from the mass merchants. There's pricing pressure, in a sense, from illegal downloads because you can't beat free. Then there are a lot of companies out there that are repackaging DVDs, anime and other episodic TV products or features, into new and different packages that are less expensive. Where do you see Viz going in terms of its pricing of DVDs over the next year?
We're definitely going to keep a read on the market. I think we're in the same boat as everyone else. We're getting the queries from Wal-Mart. We are keeping a finger on what everybody else is doing, just so that we're on par with where pricing is, but I think the challenge is to not only look at products we have coming out but also look at library titles to try to figure out if there's another way that we can get some additional life out of them. We are looking at frontlist titles and trying to figure out 'are we doing what we need to do' whether it's an added value or it's something else. If we don't have to do a price cut we'd rather not; we'd rather do some kind of added value and get it in and move it through. We do quite a few corrugations; we do a lot of work with the retailers to try to figure out what will work for them.
Corrugations?
Dedicated in-store displays. We've done multi-product corrugation for InuYasha, where it's magazines, books, and the DVDs. We've done the same thing for Naruto. We have, for the first time ever, all the product, Volumes 1 through 7, in one display for the book side. So we're doing what we can to push products out there and give them a lot more visibility.
Click here to go to Part 4.