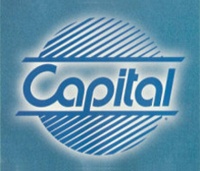 An ICv2 Release. A Capitalista 10 Year Reunion will be held on Saturday, September 23rd in the Sidecar Room of Cafe Montmartre in Madison, Wisconsin. Capitalistas, family, and friends of the company are invited to attend the event, which will start at 7 p.m.
Gatherings of Madison Capitalistas have been held each year since Capital City Distribution was sold in 1996. Because of the significance of the ten year mark, this year's event will be larger, with the hope of assembling the largest group of Capitalistas this century.
For more information, contact Michelle Arseneau at Michelearseneau@sbcglobal.net.