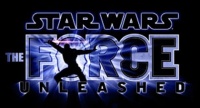 Wizards of the Coast is heavily involved in the multi-company, multi-media LucasArts project The Force Unleashed, a new canon storyline that takes place between Revenge of the Sith and A New Hope as Darth Vader and his secret apprentice attempt to hunt down the remaining Jedi and rebellion begins to erupt across the Galaxy. WotC is actually releasing the first The Force Unleashed product in November, The Force Unleashed Expansion, a 60-figure booster set for the Star Wars CMG (see 'WotC's 2007 Star Wars Releases'), and its second related release, The Force Unleashed RPG Expansion (MSRP $39.95) is due out in March 2008.
The 224-page hardcover written by Rodney Thompson (author of the revised SW RPG core rulebook), Owen K.C. Stephens, and Sterling Hershey provides a complete campaign setting for the era and includes several new character classes as well as ready-to-play adversaries.
Other elements of this multi-media project set to debut in the spring of 2008 include a novel from Del Rey, a new comic book series from Dark Horse, a console video game from Lucas Arts, and new Star Wars action figures based on the story from Hasbro.