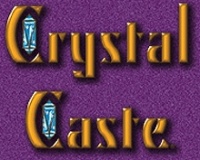 Crystal Caste's Michael Bowling was awarded $446,182 last week by the federal court of the District of Rhode Island in a patent suit against Hasbro, after a week-long trial.
The litigation was over the design of crystal dice, which Bowling patented in the late 1990s. He found that Hasbro had released its own crystal dice in a premium version of Monopoly in 1999.
Hasbro appeals are possible, although the relatively small amount of the award would seem to make it a better fit for a more accommodating resolution.