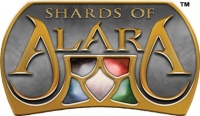 Starting with the Shards of Alara release for Magic the Gathering on October 3rd, Wizards of the Coast is changing the dates of its Pre-Release tournaments and significantly expanding the number of locations where prerelease events will be held—effectively opening up Pre-Release tournaments to retail locations. Beginning with Shards of Alara, Pre-Release tournaments will take place six days before the release date, while Launch parties will be organized the weekend of the set release. Pre-Release events will provide a tournament experience while Launch parties will provide the sort of events that made Game Day a success.
Responding to criticism from game retailers (see "Steve Olsen of A Little Shop of Comics on CCG Pre-Release Events"), WotC is expanding its Pre-Release events far beyond the PTOs (Premier Tournament Organizers) to include brick and mortar hobby retailers who have long provided key retail support for Magic. A WotC spokesperson informed ICv2: "Making these events broadly accessible to all is one of our top priorities. Pre-Release tournaments and Launch Parties are therefore becoming key components of the Wizards Play Network; any organizer who meets the criteria for running these events will have the opportunity to host a prerelease and launch party."
Details of the logistics for these events (and the application process) will be released in July, but WotC is urging interested MTG retailers to keep September 27th and 28th open for Shards of Alara Pre-Release Events and October 3rd through 5th free for Shards of Alara Launch Parties.