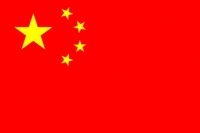 Over half of the toy manufacturers in China have shut down since the beginning of 2008, according to the General Administration of Customs in China. Higher costs, less favorable exchange rates, tighter quality standards, and declining demand were all cited as factors.
Toy manufacturer Smart Union closed two plants this month, idling 6,000 workers and leaving some unpaid. Smart Union had supplied Mattel and Disney, among others.
Although the rapidly rising petroleum costs that were one factor contributing to this cycle have abated, now declining demand is likely to continue to pressure Chinese manufacturers.