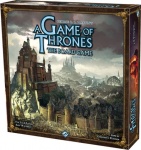 Fantasy Flight Games will release five new boardgames or boardgame expansions in November. The list includes games based on the popular A Song of Ice and Fire series and new versions of some old classics.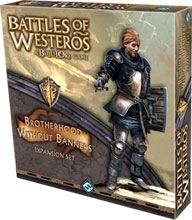 A new expansion for
Battles of Westeros
is also planned, called
Brotherhood Without Banners
. The units in this expansion do not include banners, and represent outlaws that can serve as allies in battle. Suggested retail price: $29.95.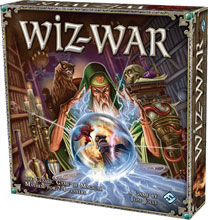 The classic board game of fighting wizards
Wiz-War
returns as a new edition, with all of the humor and satire of the original. Designed by Kevin Wilson and Tom Jolly. Players compete as wizards casting spells to defeat their foes and steal their treasures. Suggested retail price: $49.95.
Another classic game appears in an entirely new form in Rex: Final Days of an Empire. Based on the Avalon Hill game Dune, Rex is set in the world of the Twilight Imperium game, 3000 years before the collapse of the Lazax Empire. Combines military strategy with political intrigue between races with vastly uneven abilities. Suggested retail price: $59.95.
A new expansion for the "weird" World War II game Tannhauser is also on the schedule. Titled Operation Hanansho, this map supplement adds new rules and a new campaign, and features a hidden Japanese base. Suggested retail price: $29.95.
A new single miniature pack will also be released for Tannhauser: Natalya offers an epic hero clad in a massive armored suit and sporting a lightning cannon. Suggested retail price: $12.95.