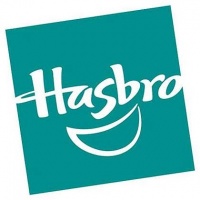 Declines in Hasbro board game sales, and perceived faults in its digital gaming strategy, are depressing the stock price, according to the
Wall Street Journal
. Hasbro's games and puzzles sales have dropped 9% over the last three quarters, triple the over-all market decline based on NPD figures. In 2010, Hasbro game sales dropped 3%, vs. industry-wide declines of 1%.
The declines in Hasbro's board and family games are even worse than those numbers make it look, because Hasbro subsidiary Wizards of the Coast's
Magic: The Gathering
sales, part of the same category, have been on fire over the same period (see "
'Magic' Doubled Since 2008
").
Critics fault Hasbro's slow move into online gaming, its failure to keep its board games fresh with new games and new innovations, and the slow results from Hasbro's expanded efforts in movies and TV. Hasbro believes that the results from its
Battleship
movie (see "
Second 'Battleship' Trailer
") and from its new channel The Hub will pay off over time.
The stock is down over 30% this year and closed at $32.78 on Monday, down $1.24 (3.64%).