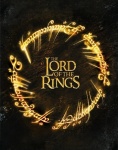 The Saul Zaentz Company, one of the defendants in an $80 million lawsuit by the Tolkien estate (the others were Warners and New Line, see "
Tolkien Estate Sues Warners
"), has filed a response and counterclaims against the estate. The response alleges that the estate had granted and affirmed that Zaentz's license covered online gaming such as those games in the dispute.
Zaentz also alleges that it created the value of the Lord of the Rings and Hobbit marks. "Zaentz admits that The Lord of the Rings and The Hobbit (and associated and proprietary characters, elements and markes) are among the most famous and valuable marks in the world," the response said, "and that an excellent reputation and highly valuable goodwill has been developed... Zaentz denies that this is the result of Plaintiffs' efforts; rather, the fame and good will developed in these marks, products, goods, and services is largely the result of the dedicated efforts of Zaentz and its licensees (including Warner Bros.) over the past four decades."
That's a bit of a stretch. The books in the
Lord of the Rings
trilogy had sold over 90 million copies worldwide before the first film was released over a decade ago (see "
'LOTR' Drives Web Traffic
"), making it perhaps the best-selling fiction creation of all time.
Zaentz asked for an affirmation of its rights and damages to be determined.