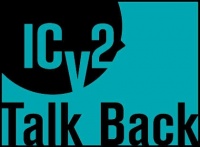 Dave Salisbury of Fan Boy Three in Manchester, England read about the top ten game Kickstarter projects (see "
Top Ten Tabletop Game Kickstarters
") and shares his experience with the
Zombicide
Kickstarter project.
After following the success of the
Zombicide
Kickstarter we chose to invest heavily in the product when it entered the retail channel. Sure, Kickstarter can cream off a top tier of enthusiastic early sales, but with games like
Zombicide
,
Mage Wars
and
Sentinels of the Multiverse
it can also give healthy later sales in stores.
But here's the rub.
Zombicide Season Two
didn't just sell the cow, they gave away the entire farm. I suspect that was an intentional attempt to attract every single customer that bricks and mortar had created for them by stocking and promoting their product. I suspect that all the customers I made for them they then swooped in and greedily stole. Season Two gave my customers the opportunity to buy everything for the game line and get a whole lot more if only my customers would deliberately choose to exclude me from the equation, which is a shame, because we massively supported
Zombicide
and
Super Dungeon Explore
.
Companies that are not prepared to actively work with us to actively grow and support the hobby are not worthy of our support in return.
The opinions expressed in this Talk Back are solely those of the writer, and do not necessarily reflect the views of the editorial staff of ICv2.com.