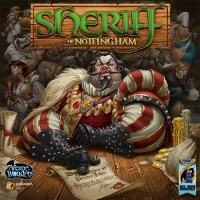 Arcane Wonders will release the new bluffing game Sheriff of Nottingham on October 10.

The hand-management game has players take the roles of merchants attempting to bring valuable goods into the city to sell in time for the Prince's visit. However, the goods must be declared to the watchful sheriff, and contraband goods may be confiscated. The role of sheriff rotates each round, so it is up to the players to decide if they wish to purse an honest strategy, or bluff their way to higher profits and victory.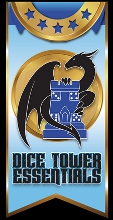 Box contents were not announced. MSRP on the game is $34.99.
The game is the first title in a new line of games for the company,
Dice Tower Essentials
. The games are curated by noted reviewer Tom Vasel, who runs a game review blog of the same name. The games chosen are ones Vasel believes are essential to any gamer's library, and future releases will cover a variety of genres and styles.