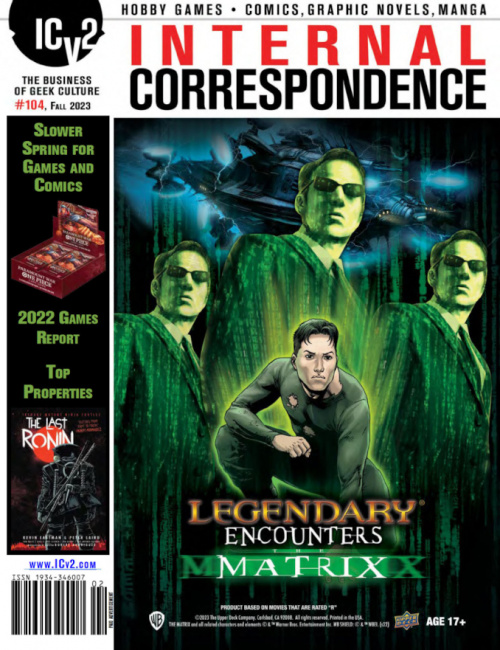 Comic retailers reported weak sales for Spring 2023 (January through April), and as is usually the case when comics (or any entertainment medium) has a sustained period of lackluster engagement, there's general agreement that the problem is between the covers of the books that are coming to market, especially from Marvel Comics and DC Comics.
"There's not a lot that a retailer can do about product that isn't exciting to customers," John Robinson of Midwest retail chain Graham Crackers Comics said. "It's not like publishers are trying to publish mediocre product, they'd like every EVENT to count and grab the public's attention, it's just not happening."
Asked about Marvel and DC sales, Bob Schaeffer of Dragon's Lair Comics & Fantasy in San Antonio, Texas had much the same observation. "[They're] trending down because many retailers that I've spoken to, including myself, don't really see that there's much of a coherent editorial vision with them," he told us. "They're chasing the same thing, or chasing whatever they believe is the hot new thing."
And across the country in California, San Francisco retailer Brian Hibbs of Comix Experience was singing the same song. "It's across the board that periodicals are having a lot of trouble," he said. "By and large, it's because the publishers have not been doing the thing they need to do, which is trying to increase their market and get new customers in. They're just trying to maximize the amount of money that they're getting from the people who are already buying comics, which worked for a little while, but then it stopped working because people can smell sincerity."
Hibbs noted that the level of talent working on comics had declined, which was affecting the content pipeline. "In this particular moment, the major issue that I see is people doing things outside of the market," he observed. "By that, I mean doing Kickstarters, selling their books on Whatnot, Substack. That took a lot out of the marketplace when the top 10, top 20, or top 50 creators all went off to work in a different market for a year or two. A lot of these people aren't working for Marvel or DC or even Image to get the material out there."
"If you don't have big name people doing big name material at the big name companies, then where's the excitement in the market?," he continued.
Robinson of Graham Crackers also rued the weaker talent rosters. "Lots of C-list creators put on major titles or events," he said. "Less and less artists willing to do interiors."
The full-length version of this article, with sales data from the participating retailers, appeared in
Internal Correspondence
#104, and is available on the ICv2 Pro site (
click here
).
For the top graphic novel franchises in four categories, see:
Top 10 Superhero Graphic Novel Franchises – Spring 2023
Top 10 Author Graphic Novel Franchises – Spring 2023
Top 10 Manga Graphic Novel Franchises – Spring 2023
Top 10 Kids Graphic Novel Franchises – Spring 2023
If you are a U.S. retailer, e-mail Dennis Viau at
DViau@ICv2.com
to get your free subscription to
Internal Correspondence
.
ICv2 Pro subscribers have early and complete access to
Internal Correspondence
content here. To sign up for a free two-week trial,
click here
.
Digital copies (PDFs) are available instantly from your favorite DriveThru store. To order a digital copy of
ICv2's Internal Correspondence
#104,
click here
.
For librarians and educators interested in subscribing to
ICv2's Internal Correspondence
, order from EBSCO (title #408-601-128) or WT Cox (title #128411).