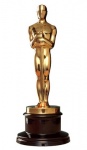 Fifteen films have been accepted for consideration for the 2010 Academy Award for Best Animated Feature:
Alpha and Omega
Cats & Dogs: The Revenge of Kitty Galorr
Despicable Me
The Dreams of Jinsha
How to Train Your Dragon
Idiots and Angels
The Illusionist
Legend of the Guardians: The Owls of Ga'Hoole
Megamind
My Dog Tulip
Shrek Forever After
Summer Wars
Tangled
Tinker Bell and the Great Fairy Rescue
Toy Story 3
Momoru Hosoda's Summer Wars is the only anime. The Dreams of Jinsha is a Chinese animated film.
Four films have yet to have their Los Angeles qualifying run, although all are scheduled: The Dreams of Jinsha, The Illusionist, Summer Wars, and Tangled.
Because fifteen submissions have been accepted, there will be three nominees for Best Animated Feature. Had sixteen been accepted, there would have been five nominees. The Yogi Bear feature was not accepted, presumably because there was too much live action content.