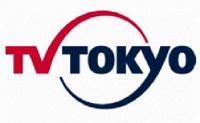 The Anime News Network has posted a fascinating report on the state of the anime industry in Japan based on a lecture by TV Tokyo's Keisuke Iwata that was reported on the Japanese Website ITmedia News. According to Iwata there may be little or no room to grow anime sales outside of Japan and that the industry "may have to go back to the way it was in the past — back to selling Japanese animation only to the Japanese marketplace." Iwata noted that due to market saturation, illegal downloading, the worldwide recession, and the rising yen, "It is easy to imagine the global marketplace shrinking from 2010 onward."
Iwata revealed that since putting its top series such as Naruto and Gintama on the Crunchyroll Website (see "Crunchyroll Goes Legit") where they air (for subscribers) hours after their Japanese broadcast, Crunchyroll has signed up more than 10,000 subscribers at $7 per month. The Naruto broadcasts stream free on three Web platforms a week after their Crunchyroll debut and each episode averages more than 160,000 accesses. According to Iwata the purpose behind the Internet initiative is not just the revenue from subscriptions and advertising (see "Crunchyroll CEO: Making Online Anime Pay"), it is also an attempt to use legitimate access to the most popular properties to weaken the network of fansub distribution.
ANN has reported that the total revenue of the Japanese anime industry rose rapidly from 2003 when it was estimated at 167.4 billion yen (about $1.9 billion), peaked in 2006 at $258.8 billion yen (about $2.9 billion) and then fell to 236.9 billion yen in 2007. Figures for 2008 are not yet available, but given the financial distress of many key anime producers (see "Gonzo Asks 50 to Retire"), another decline is a foregone conclusion.