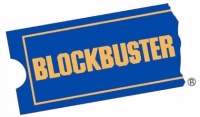 Video chain Blockbuster has hired Kirkland & Ellis to advise it on financing options, according to the company. The law firm is known for specializing in bankruptcy, including pre-packaged bankruptcies in which terms with the creditors are determined before the filing.
A Blockbuster corporate spokesperson said the company does not intend to file for bankruptcy, but concerns about the company caused the share price to drop around 80% for a time on Tuesday. On Wednesday the stock closed at $.17, down from around $.50 on Monday.
Blockbuster has substantial debt, most dating from its spinoff from Viacom, and it's being challenged by Netflix, video on demand, and other competition. It's rapidly expanding its rent by mail and download offerings, but appears to still be losing share to Netflix. Blockbuster has credit facilities expiring this August, which will need to be replaced to provide the company with working capital.
Blockbuster's biggest brick and mortar video store competitor, Movie Gallery, emerged from Chapter 11 last year (see "Movie Gallery Converts Debt to Equity"). Blockbuster has around 7,500 stores worldwide.