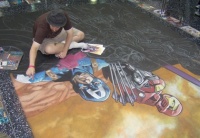 They might have re-named Wizard World Chicago to Chicago Comic-Con, but there was little similarity in our photo sets between the Chicago show and San Diego Comic-Con International (see "Comic-Con—Wednesday Night to Early Friday"). Here are the photos we took at Wizard's Chicago Comic-Con, presented chronologically as they were taken Friday afternoon.
A chalk artist in the Rosemont Convention Center lobby.
Watching the chalk artist in the lobby.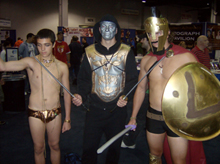 We're not sure what these guys were up to, but they clearly have a plan.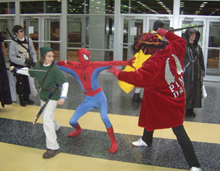 Pimp Daddy attempts to enslave children in costumes.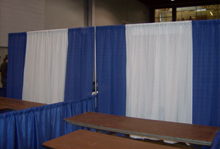 This was the set-up in the autograph areas. Some signers clearly were only going to be around at peak times, and we're not sure these booths were occupied at any point since they had no signage. But there were plenty of B- to D-list signers around at any given time.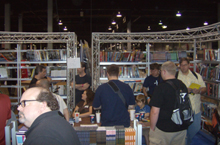 Coolest book shelving at a booth. We think this was Discount Comic Book Service.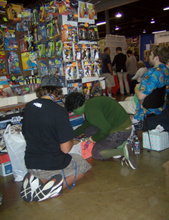 Hulk looking for cheap toys.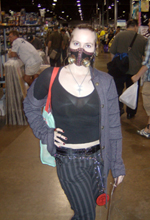 So we asked her, "Is this a
Road Warrior
look?" And she said, "No, this is just me."