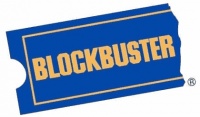 The online assault against brick-and-mortar retailers continues as troubled video rental giant Blockbuster is set to file for Chapter 11 bankruptcy protection in September. According to Variety sources at various Hollywood studios report that Blockbuster has informed the studios, which are among the company's biggest creditors, that "the long expected move to file for Chapter 11 bankruptcy is underway."
Blockbuster is expected to file for a pre-packaged bankruptcy scheme that will allow it to emerge from Chapter 11 after five months and implement a multi-platform strategy (mail, kiosks, video-on-demand) to enable it to compete in the current marketplace.
Blockbuster is struggling with a total debt of nearly one billion dollars and increasing competition from the Internet-based rental service Netflix and cheaper kiosk rental companies such as Redbox (see "Blockbuster Nearing Bankruptcy"). Blockbuster recently reported that sales for the second quarter declined by 20% as the company's losses widened from $37 million in Q2 of 2009 to $69 million in Q2 of 2010 (see "Blockbuster Puts Off Debt Payment").
Blockbuster, which currently operates over 3,400 stores, has already closed 1,000 stores and Variety reports that it will likely have to shutter as many as 800 more as part of its restructuring plan. The demise of video rental competitors like Movie Gallery (see "Movie Gallery R.I.P.") hasn't staunched the flow of losses, but Blockbuster does have some support from Hollywood, which according to Variety still sees "Blockbuster as an important revenue generator for its homevideo divisions"—and then there is the matter of the considerable amount of money that Blockbuster owes the studios, much of which will never be paid if the company slips into a Chapter 7-type dissolution.