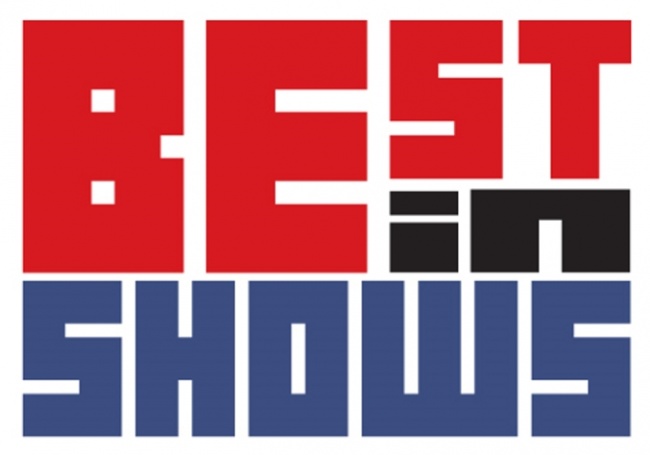 The number of films tied to geek culture has expanded rapidly in recent years, accounting for a bigger and bigger percentage of Hollywood releases. "Best in Shows" is the ICv2 list of geek films, arranged by quarter, with some context for each. Dates and other information are updated until release with new info as we get it. To see all the periods we're covering, see the "
Best in Shows Index
."
Terminator Genisys
July 1
Paramount attempt to reboot the Terminator franchise kicks off what could be a very busy month. The return of Arnold Schwarzenegger should help, and the new timeline shifts look promising (see "
First 'Terminator Genisys' Trailer
"). This property has always driven merchandise sales and there are new Terminator comic book series including one written by JMS (see "
Two New Terminator Comics
").
Despicable Me: Minions
July 10
This is the third film in the
Despicable Me
franchise and appears to be a solid bet to become one of the top 2 animated films of the year. The first film in the series did OK, but the second one devoted more time to those cute little "minions," and did much better. Originally scheduled for 2014, the third film in the series makes no bones about who the "stars" of the movie really are (see "
Animation Gap in 2014
").
Ant-Man
July 17
Marvel Studio's Phase 3 begins with Edgar Wright's
Ant-Man
, which is among comics fans one of the most eagerly awaited of all superhero films. Michael Douglas and Paul Rudd will play various iterations (Hank Pym & Scott Lang respectively—see "
Michael Douglas is Hank Pym
") of the title character in what should be, thanks to Wright, one of the more interesting superhero films of the modern era. This movie will likely be a hit with fandom, but will it have mainstream appeal?
Mission: Impossible 5
July 31
Tom Cruise and Simon Pegg are back for a fifth installment of the big-budget espionage franchise. Christopher McQuarrie, who wrote the screenplay for the recent Wolverine movie, will direct.
Dragon Ball Z: Resurrection
August 4
FUNimation recently announced this U.S. Release Date for the 20th film in the popular DBZ franchise. The trailer can be seen here (see "'DBZ: Resurrection F' Trailer").
Fantastic Four
August 7
Fox has chosen Josh Trank (Chronicle—see "Chronicle, Lady in Black Top Weekend") to reboot its foundering Fantastic Four franchise with an entirely new cast. The two previous FF movies have failed to impress, and this could be the last hope for the franchise at Fox if it doesn't make money. The film was recently moved back yet again from June 19 to this new August date (see "'Deadpool' Movie Gets a Date").

The Man from U.N.C.L.E.
August 14
Guy Ritchie directs, and co-scripted, this 1960s spy film, based on the 1964 MCM TV series of the same name. The film stars Henry Cavill as CIA agent Napoleon Solo, and Armie Hammer as the KGB operative Illya Kuryakin, who must team up against a mysterious criminal organization plotting to proliferate nuclear weapons. Hugh Grant stars at U.N.C.L.E. chief Mr. Waverly. While no licensing rights have been announced, if the film does well in this prime summer slot, merchandising tie-ins are a strong possibility.

Click here for Best in Shows, Q4 2015.