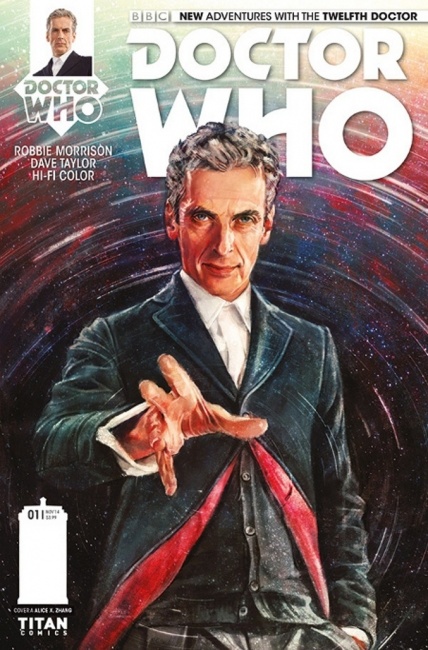 Titan Publishing has announced the October 1 debut of the publisher's third ongoing
Doctor Who
series.
Doctor Who: The Twelfth Doctor
#1 will be written by Robbie Morrison and drawn by Dave Taylor (
Batman: Death By Design
). The first issue will feature six different covers (five of which are "retailer incentives") including the main regular cover by Alice X. Zhang that features the 12th Doctor himself, who is played by actor Peter Capaldi. Capaldi is featured on two incentive covers (one of which is a photo), while his new companion Clara Oswald (who is played by Jenna Louise-Coleman) is featured on two others (including a photo cover) and one cover is blank save for a small tardis.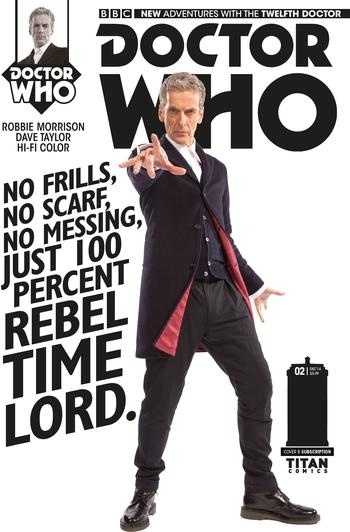 Titan got the rights to create
Doctor Who
comics for the Tenth, Eleventh, and Twelfth Doctors last January (see "
Titan Gets 'Doctor Who'
"), and launched its first two comic book series (for the Tenth and Eleventh Doctors respectively) in June (see "
Titan Launching Two 'Doctor Who' Comics in June
").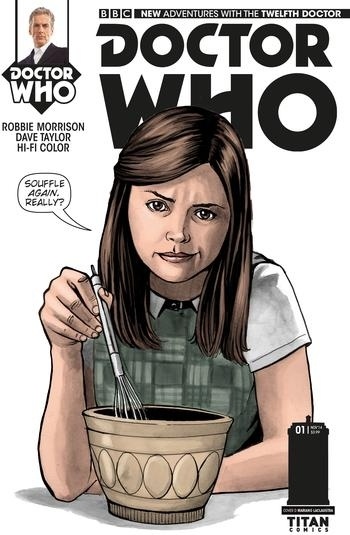 The
Doctor Who
franchise has become such a worldwide phenomenon that the BBC is kicking off the inauguration of the Twelfth Doctor with a world tour for the new Doctor and his companion Clara (see "
'Doctor Who' World Tour
"). The slogan emblazoned across the photo cover of Titan's
Twelfth Doctor
comic, "100% Rebel Time Lord," indicates that the new Doctor may indeed represent a new beginning for the venerable science fiction series. No date for the TV debut of the new Doctor has been announced yet, but it will likely take place between the end of the World Tour in August and the debut of the new
Twelfth Doctor
comic series from Titan on October 1.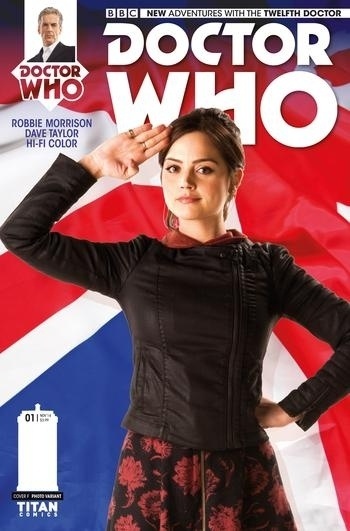 The series is certainly reaching new levels of popularity here in part due to the simultaneous broadcasting in the U.K. and the U.S. Last November the
Doctor Who 50th Anniversary Special
set a new BBC ratings record (see "
'Doctor Who' Sets BBC America Record
").