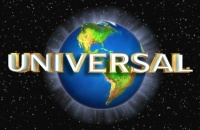 Universal has announced the release date of April 21, 2017 for a second reboot in a new series of films based on its classic monster franchises,
Variety
is reporting. Universal announced plans in July to reboot its classic monster movie franchise in a shared cinematic universe a-la-Marvel. The universe will include the Mummy, Frankenstein, Dracula, the Invisible Man, the Wolfman, and the Creature From the Black Lagoon. The series is planned to be produced and overseen by Alex Kurtzman (
Star Trek
) and Chris Morgan
(Fast and Furious
).
The film announced today will follow the already announced reboot of
The Mummy
(see "
Best in Shows--Q2 2016
" and "
'Prometheus' Scribe Rebooting 'The Mummy'
") that Kurtzman is producing with Sean Daniel and Roberto Orci, scheduled for June 24, 2016 release.