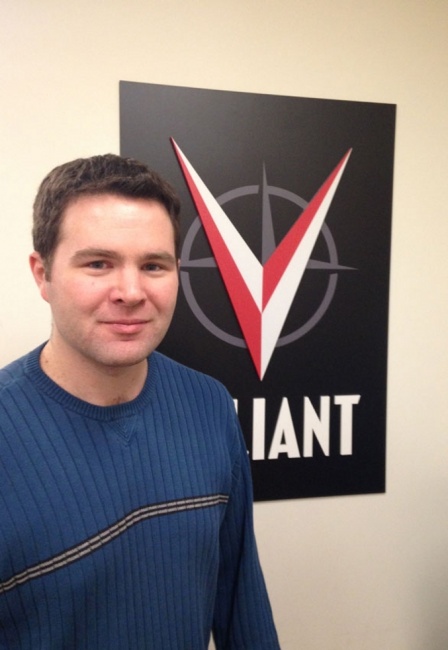 Valiant Entertainment announced the hiring of Tom Brennan as Associate Editor.

Brennan joins Valiant after six years of editorial work at Marvel Entertainment, managing multiple comic book series and graphic novels for the company and garnering a Harvey Award nomination. His recent titles include Wolverine & the X-Men by Jason Latour and Mahmud Asrar, and She-Hulk by Charles Soule and Javier Pulido. Previous editorial work includes runs on Amazing Spider-Man, Hawkeye, Ms. Marvel, Venom, Thunderbolts, and Savage Wolverine.

Brennan, who joined Valiant in November, has been overseeing the launch of Ivar, Timewalker, which premieres this month (see "'Valiant Next'--A New Wave of Ongoing Series & Prestige Events"), and will be assisting Valiant Editor-in-Chief Warren Simons on an ongoing basis on titles including NInjak and X-O Manowar.

Valiant's growing editorial staff now consists of Brennan, Assistant Editor Kyle Andrukiewicz, Editor Alejandro Arbona, and Editor-in-Chief Warren Simons.

"Tom has already proven to be a great fit," said Simons. "His editorial experience stems from working on a long list of fantastic comics over the years. Great editors don't come along often, and I'm thrilled to have him join the team."