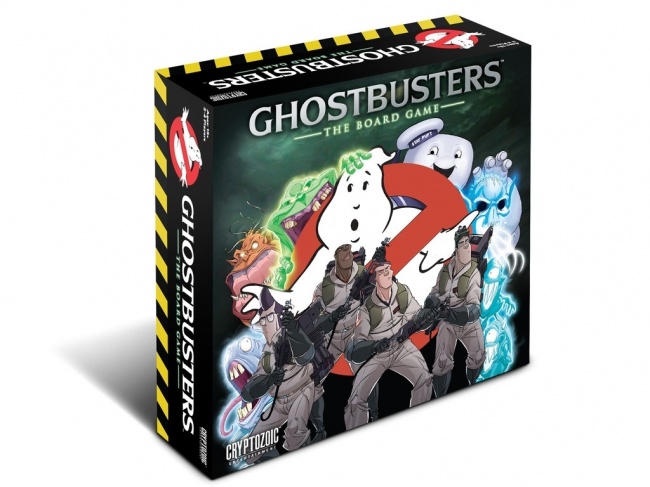 Cryptozoic Entertainment has announced plans to release
Ghostbusters: The Board Game.
The game is currently seeking funding on Kickstarter.
The cooperative game is designed by a team including Matt Hyra (
DC Comics Deck Building Game, VS. System
), Mataio Wilson, and Adam Sblendorio, with select art and figures designed by
Ghostbusters
comic artist Dan Schoening.
Players chose one of the four Ghostbusters (Peter, Egon, Winston, Ray) who each possess unique traits and abilities, then select one of the game scenarios, which can last from 30 minutes to two hours, depending on the scenario and difficulty level chosen. Players gain new abilities as they banish ghosts and level up, taking on greater challenges on the modular game board. They can also use Ecto-1 to move throughout the city. Players will face ghosts from the movies, cartoons, comics, and toy line.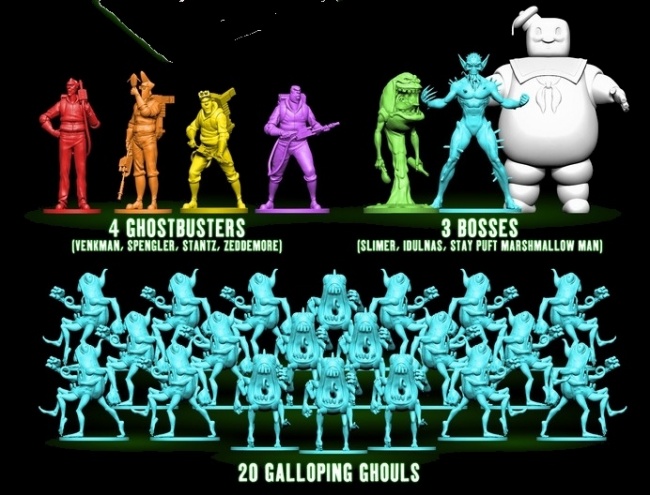 The game contains* 47 custom (32-50mm) plastic minis, 10 double-sided game board tiles, 6 dice (5 D6 & 1 D8), 43 Tokens (Streams, Slimes, Gates, XP Trackers), a PKE Meter, 4 player cards, 6 ghost cards, and a Ghostbusters Operations & Field Manual.
The Kickstarter campaign began today, with a goal of $250,000. It has raised $126,589 from 875 backers ($144.67/backer average) as of this writing. There is a retailer level for 6 copies of the base game, including retailer-exclusive glow-in-the-dark Slimer figures, and all applicable stretch goals. Backer fulfillment is scheduled for October, with trade release to follow. MSRP is tenatively $80.00.
*Update: The wildly successful $1.5M Kickstarter campaign allowed the company to upgrade several components that will be present in the retail release edition (see "Top 10 Tabletop Game Kickstarters").