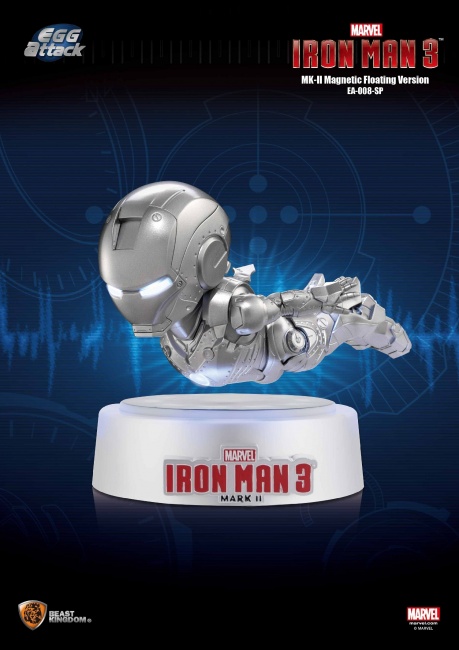 At Toy Fair 2015, ICv2 spoke with Bluefin Hobby Sales Representative Dylan Mills about upcoming licensed Marvel and DC import products planned for 2015 release.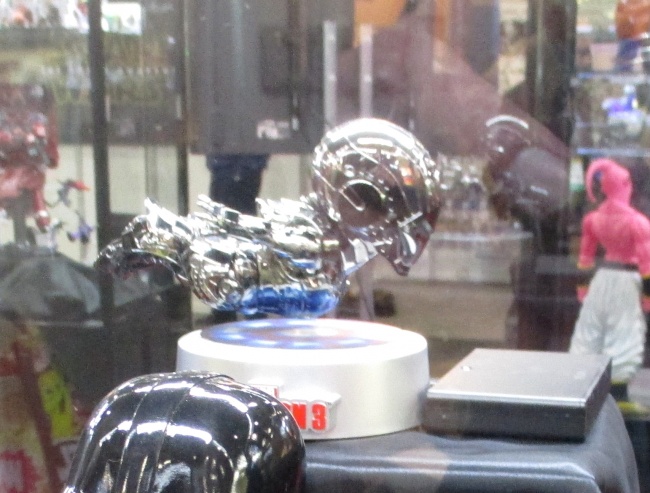 The Egg Attack
Iron Man 3 Mark II Magnetic Floating Version
figure levitates about 1 inch above its glowing base using electromagnetic attraction and repulsion, powered by 8 AA batteries. The figure has several LED lights hidden within the eye, chest reactor, and feet. The floating affect requires some trial and error to find the "sweet spot" in which the figure will float. Release is planned for May. MSRP is $169.99. Bluefin was showing off a limited-edition chrome finish figure at Toy Fair. Egg Attack will also be producing other versions of Iron Man based on suits in previous movies.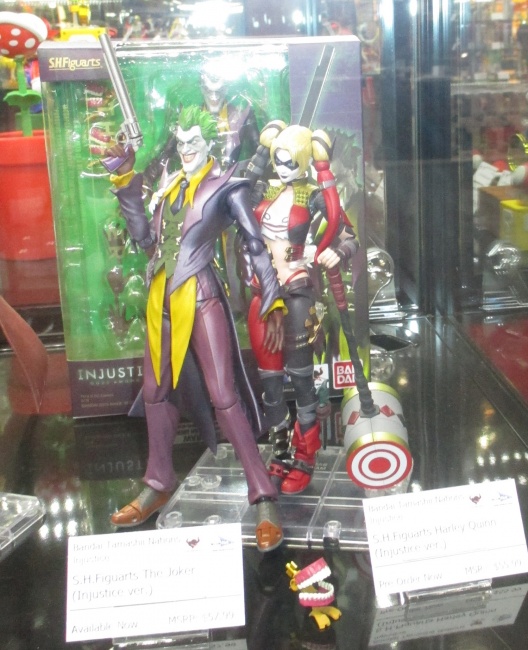 S.H.Figurarts is offering highly articulated DC Comic figures based on the
Injustice Gods Among Us
video game
.
The Joker figure arrived in December, and Harley Quinn will release in June. The Superman figure is due in August. Figures cost around $60.00.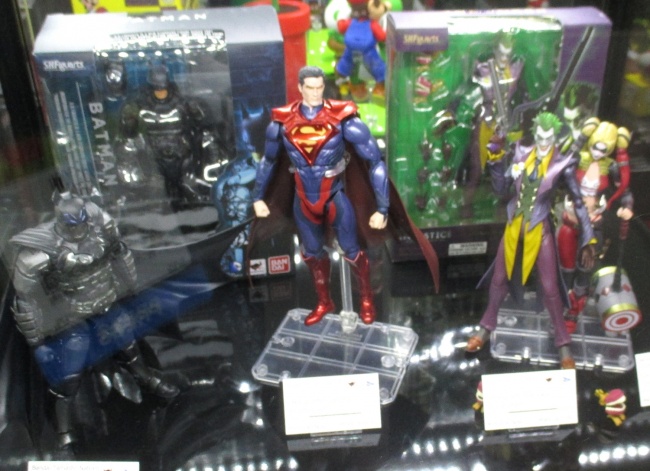 (Click any image for larger view.)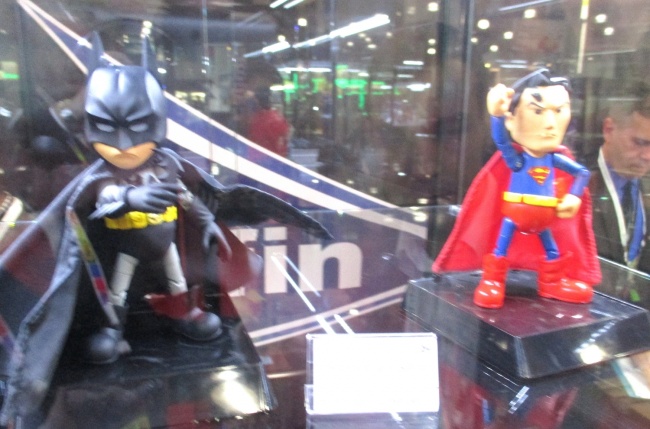 Herocross produces hybrid metal figures. The figures feature full articulation, different hands, wired capes, and in some cases, LED accessories. Figures include classic TV Batman and Robin, Batman '81, and Superman. The figures should arrive in late Q2, and have prices in the $60-$80 range.