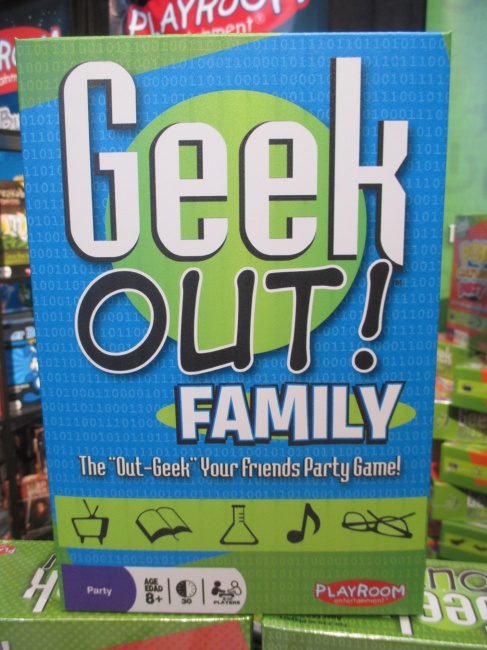 At Toy Fair 2015, Playroom Entertainment was previewing several upcoming releases including new additions to its' popular
Geek Out!
line,
You Got Pwned!
and
w00t.
Since
Geek Out!
was featured on TableTop (see "
'TableTop' Season 3 Game List Released
"
), the game and its companion release
Geek Out! Pop Culture Party
(see "
'Psychic Penguins,' 'Cars,' 'Planes,' More
"
) have become more popular, so in August, Playroom will release
Geek Out! Family
. The game is a more family-oriented version of the game, featuring a mix of pop culture, history, science, and geography questions. MSRP is $20.00.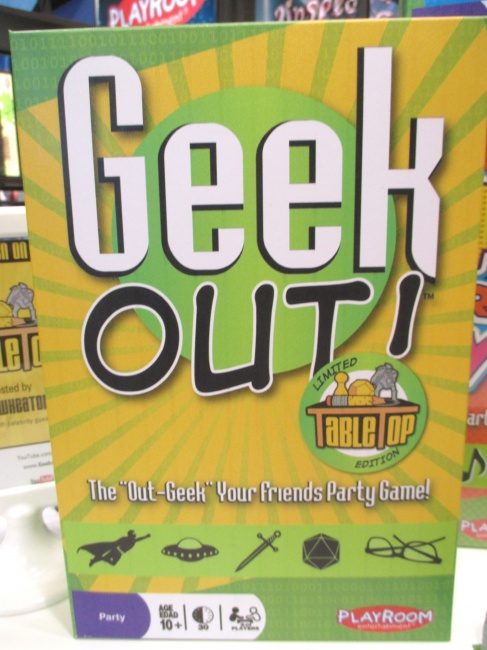 Playroom will also release a limited-edition
TableTop
version of the game for this year's International Tabletop Day (see "
International Tabletop Day Promo Kits Revealed
"
). The game will feature bonus content referencing the
TableTop
show.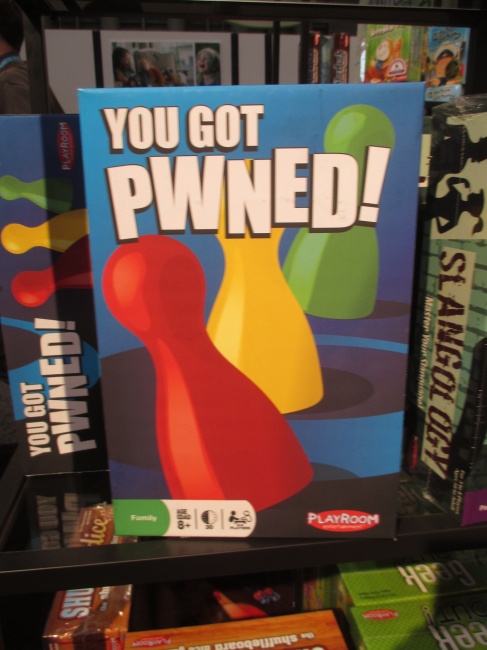 Also on display were
You Got Pwned!
, a light strategy game where players compete to collect (or steal) five pawns of the same color before the other players.
w00t
is a quick card game where players try to match cards that spell out "woot", but to win, the letters must all be the same color. Both releases are planned for 2015 release.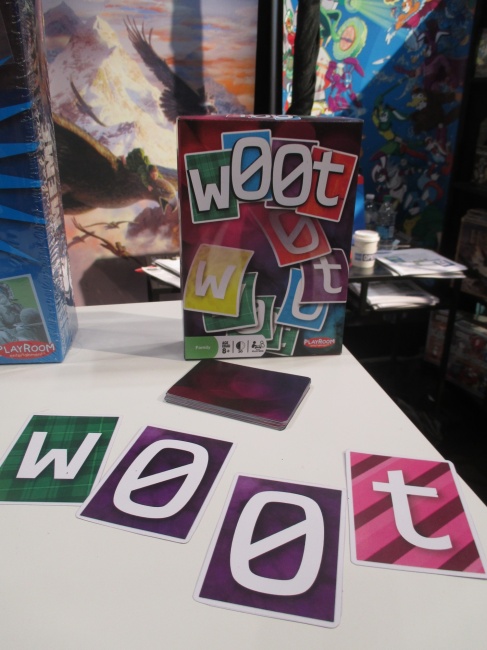 Playroom also plans to release a new deluxe edition of
Unspeakable Words
(see "
'Unspeakable Words' Deluxe Edition
"
).