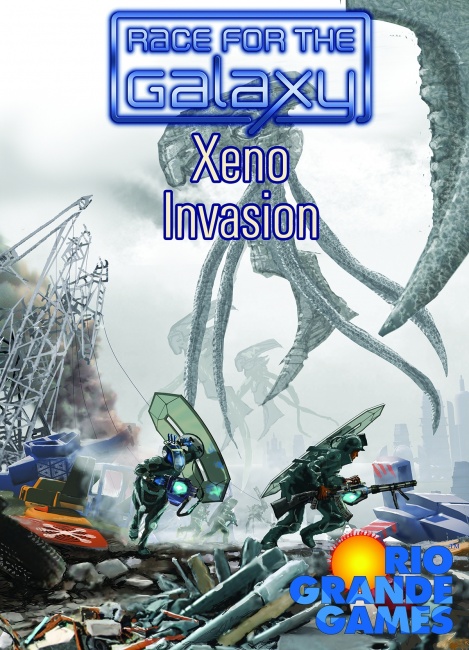 Rio Grande Games has announced a new
Race for the Galaxy
expansion, reprints for
Caylus, TransAmerica,
and
Trans Europa,
and more coming in 2015.
Race for the Galaxy: Xeno Invasion
is the latest addition to Tomas Lehmann's
Race for the Galaxy
card game universe (see "
Two New 'Race for the Galaxy' Games
"). The "Arc #3" story expansion sees settlers encountering a violent xenophobic race, the "Xenos," who attack players' empires relentlessly. There are lost alien secrets that may hold the key to defeating the Xenos, but players will have to survive long enough to find them. As an expansion, it requires the base game to play. The game is for 2-6 players, ages 13 and up. MSRP is $24.95. Release is planned for June or July.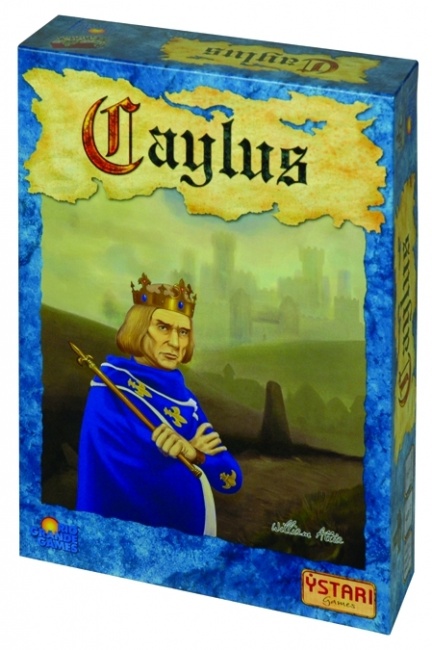 William Attia's
Caylus
will see a new printing soon. The medieval city/castle-building game won multiple awards, including the 2006 Spiel des Jahres "Complex Game" award. The game's first U.S. printing sold out almost immediately back in 2005 (see "
'Caylus' Back in June
"). The game is for 2-5 players, ages 13 and up. MSRP is $54.95. Release is planned for sometime in the next two months.
Frans-Benno DeLonge's railroad building game
TransAmerica
was nominated for the 2002
Spiel Des Jahres
and was a Mensa select winner in 2003. Both
TransAmerica
and its sequel
Trans Europa
have been out of print for some time. The games are for 2-6 players, ages 8 and up, and each have an MSRP of $32.95.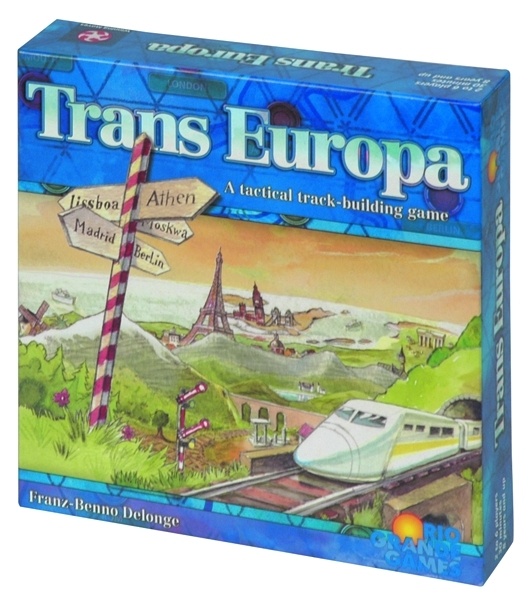 "We will reprint this year and are working with the license holders to determine what, if any, graphics changes we will make," Rio Grande's Jay M Tummelson told ICv2 via email. "We do not yet have specific dates for the release of those games."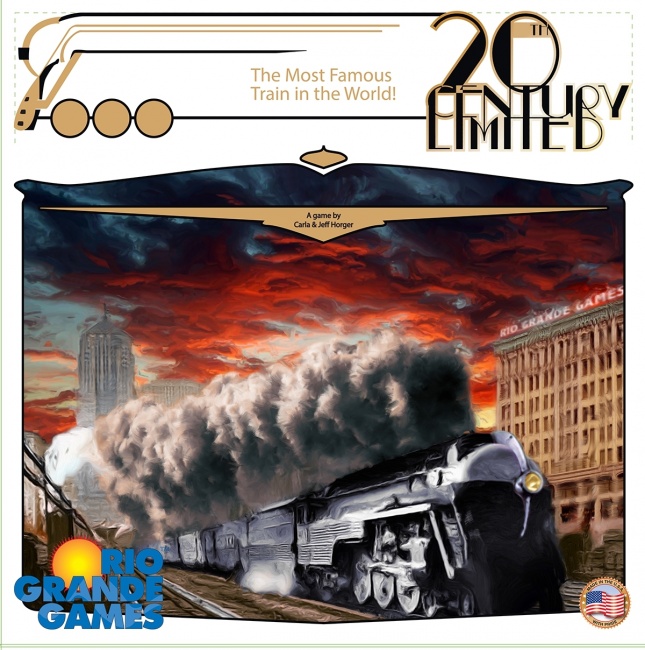 Another train route building game Rio Grande will release is
20th Century Limited
. Designed by Carla and Jeff Horger (
Thunder
Alley), players are American rail luminaries, creating small independent lines to serve local cities, with plans to sell these lines to larger companies. The game is for 2-5 players, ages 14 and up and plays in 30-60 minutes. MSRP is $44.95. Release is planned for late April or May.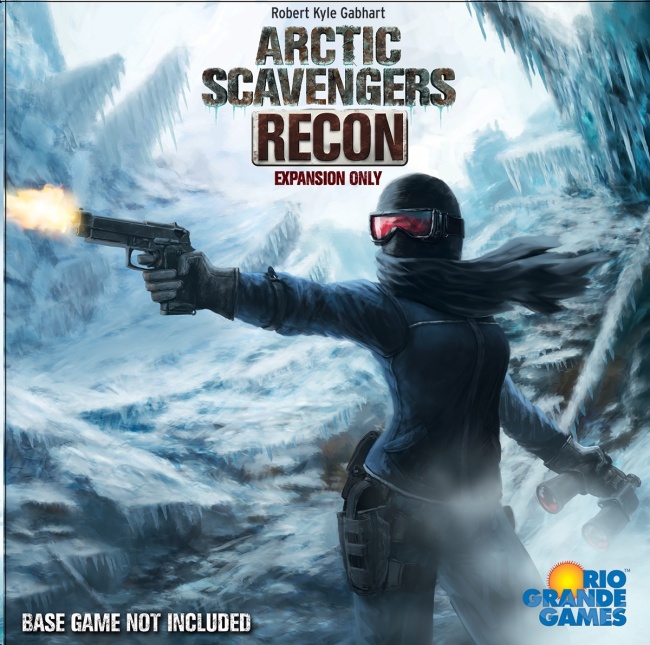 Rio Grande will release a new
Recon
expansion for its deck-building game
Arctic Scavengers
(see "
Rio Grande Expands Deck-Building Games in 2011
"). In the post-apocalyptic ice age world, information has become a valuable commodity, and reconnaissance is vital for survival. The expansion will be available as a solo purchase ($29.95) or as part of new base game packaging that also includes the first
HQ
expansion as well ($49.95). Both are planned for May release.