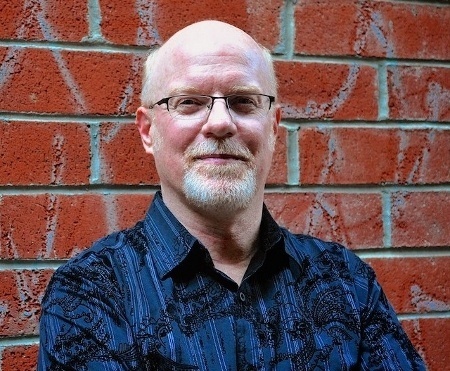 ICv2 caught up with VIZ Media Senior Director, Sales and Marketing Kevin Hamric to find out what's been going in manga sales since last year's San Diego Comic-Con, when we spoke to him last (see "Interview with VIZ's Aker and Hamric, Part 1"). In Part 1, Hamric shares the titles and dynamics that are driving growth in comic stores, including a 20% growth rate in sales of manga for female readers; and also gives an overview of the manga market. In Part 2, Hamric reveals the number of releases VIZ plans for the year, the title he says will be the company's biggest of 2015, and what's going on in anime.
It's been about six months since we've spoken. How did the holiday season go for manga in general and VIZ specifically? How does the first part of this year look?
All that went very, very well. Our fiscal year is ending at the end of March; as you said, we spoke about six months ago, before the holidays. The holidays went well. Our holiday sales were up around 8%, which was a little higher than we projected. Where we did see a little bit of tail-off was online. I think a lot of [online retailers] saw a bunch of online fatigue, sale fatigue, because sales started so much earlier this past holiday season than in years past.
Are you talking about digital sales or online retail of physical product?
Online sales of physical products. Amazon started their sales way before Thanksgiving. I think there was just some retail fatigue. In the end, things we did for Black Friday, Green Monday, Cyber Monday, Boxing Day, we had very tailored, specific promotions and those all performed very well.
As I said, we're nearing the end of our fiscal year. Category-wise in the trade, both graphic novels and the manga category are doing very well. This is the second year in a row we're going to finish way up over our projections. Not only has the category stabilized after the downfall of years past, but we're in a growth spurt right now. Our North American sales are up 8% over our budget. Our UK sales are over 25% over budget. Australia has really straightened itself out; we're very high double digits there.
The highest percentage of increase, though, has come from the direct market, our sales through Diamond.
That's interesting. Why do you think that is?
A couple of reasons. We're spending a lot more time and effort in working with Diamond in helping manage the process there. We also have our dedicated account manager there. She is excellent. She enjoys the category, she enjoys the channel, she loves our product and she's just a very organized, detailed person who has helped us get everything righted there, selecting the right products for
Previews
and the right promotions, so it's really, really helped. Plus we're putting a lot more effort into that channel and getting the word out and helping independent store owners with their manga category. We go to the ComicsPro meeting, the Diamond Retailer Summit. We're reaching out to that channel much bigger and better right now.
Do you see any differences in which series or titles are doing well in the direct market vs. the book channel?
It is a little different. Obviously our big boys--
Naruto
,
One Piece
,
Bleach
,
Blue Exorcist
and
Death Note--
they all do well both in the direct and in the book trade channel. Some of our B titles and some of our higher priced trade-sized manga from our Signature line, and the VIZ trade line, do much better in the direct market. I would say our darker series do better in the direct market.
The one thing that happened in our past fiscal year is our shojo titles have increased. That we did not see coming, but we saw a healthy, probably 20-22% increase in just shojo in the direct market.
That's something we've been talking about at our conference and on ICv2, there do seem to be more female consumers in comic stores these days
(see "
Retailers Talk New Comics Customers
").
Do you think that's why this is happening?
Yes, I absolutely think so. I'm not sure if it was the stereotype in the past or people just thought comics and graphic novels and manga were a male, boy thing, or people were just forgetting about the female reader. That's something we can't do any longer. As a matter of fact this is going to be the 10th Anniversary this year of our Shojo Beat imprint and in the middle of the year we're going to have some promotions and celebrations at conventions around that, and just really get the word out that shojo and josei types of books are mainstream as well.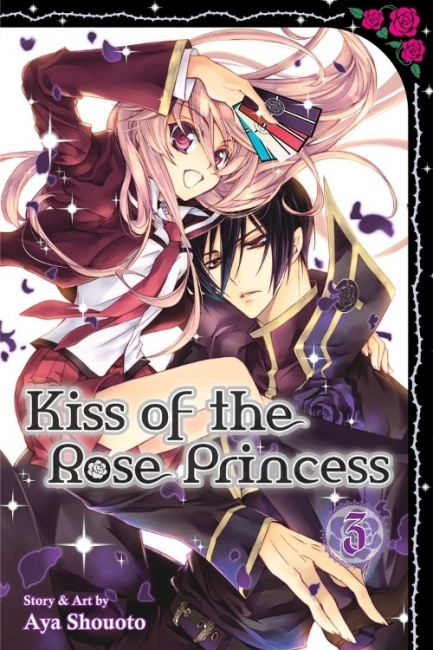 What are some of examples of your shojo and josei titles that are doing well?
Skip Beat, Vampire Knight,
and
Black Bird
. Some of the newer series we released in the past year have started off very well, such as
Kiss of the Rose Princess, Spell of Desire, Black Rose Alice, Honey Blood
, and
My Love Story
.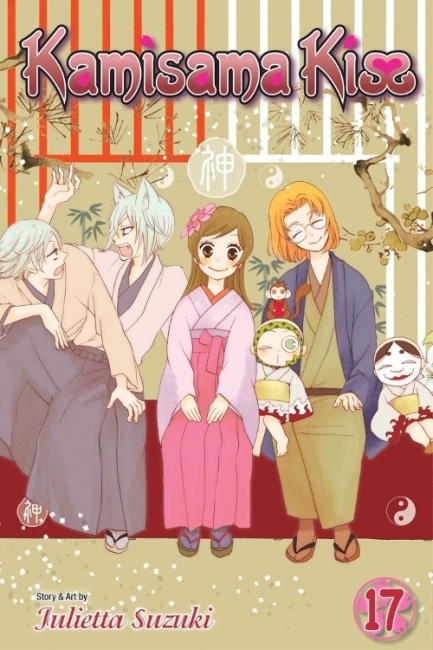 These new series helped us reach our sales goals, but where we really saw an increase was in our backlist with series like
Kamisama Kiss, Skip Beat, Midnight Secretary
, and
Vampire Knight
.
Vampire Knight
ended and we released the second box set as well as a limited edition of the last volume shrink-wrapped with an art book (see "
Special 'Vampire Knight' Releases, More
").
You mentioned the darker stuff, was that things like Monster?
Yes,
Monster
and the
Death Note
regular and
Death Note Black Edition
. Some of the darker series have continued to do well and have increased, especially overseas. We saw a huge increase in the UK the past couple of years on our darker series, especially
Death Note Black
.
In BookScan, after the calendar year, we're number one in graphic novels as far as units go; we're number one in the manga category in units and dollars again. In the top 100 titles in BookScan we had five of the top 10, 12 of the top 20, 28 of the top 50 and 48 out of the top 100 in the manga category. We're holding our own.
Everything, but number one.
Attack on Titan
is #1, but whatever works and brings people into the stores and into the category is good for everybody.
In the ICv2 top 10 which shows franchises for the Fall season and goes through the holidays (
see "
Top 10 Manga Franchises--Fall/Holidays 2014
"),
VIZ had four out of the top 10. Naruto, Pokemon, Death Note, and Fullmetal Alchemist are all long-running older series, so your new stuff is running behind those old series.
Here are our top series for the year.
Naruto
Pokemon
One Piece
Bleach
Death Note
Blue Exorcist
Dragon Ball
All You Need is Kil
Fullmetal Alchemist
Studio Ghibli
That's our top 10. The franchises, the brands are extremely important.
Click here for
Part 2
, to find out the number of releases VIZ plans for the year, the title he says will be the company's biggest of 2015, and what's going on in anime.