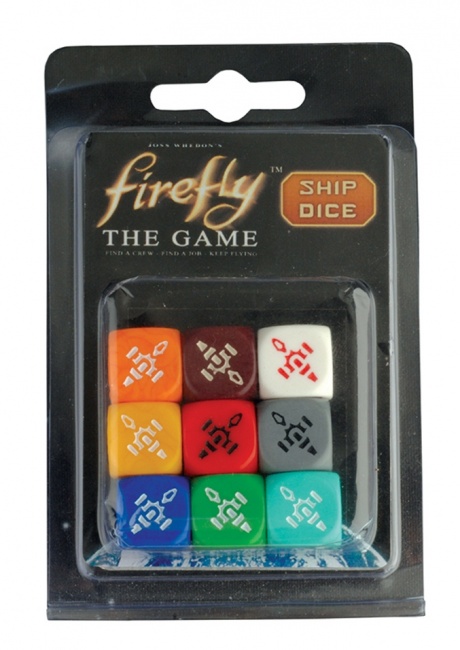 Gale Force Nine has shared images and updated release information for several expansions for its popular
Spartacus, Firefly,
and
Sons of Anarchy
games.
In late March, GF9 will release two products for its bestselling
Firefly: The Game--
the
Resin Ships
miniatures (see "
'Firefly: Base Game: Resin Ships'
") and the
Ship Dice
. The nine custom 6-sided dice come in a blister pack and have MSRP $10.00.
In April, GF9 will release
Shadow of Death,
the latest expansion for the
Spartacus: A Game of Blood and Treachery
(see "
'Spartacus' Expansion
"
). This expansion adds new versions of Spartacus, Crixus and a more powerful Theokoles to game, each with special Primus abilities and includes special gladiator models for use during the Arena Phase. Magistrate Calavius is added as a noble house, and Festivals, which are Primus altering events to honor the gods, are added to the mix. MSRP is $30.00.

T
he latest
Sons of Anarchy-Men of Mayhem
board game club expansion: the
Calaveras
will also arrive in April (see "
'Sons of Anarchy--Men of Mayhem' Expansions
"
). MSRP is $20.00.
See gallery for product images.